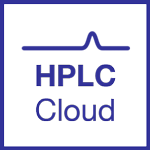 Cloud-based
Software for
Chromatography

A free web app to run laboratory tests, control injections, record chromatograms, integrate peaks and estimate compounds.
Try Alltesta
You can have Alltesta for free with an option to buy in a month. Fill the form.
Use cases
Education
Demonstrate chromatography techniques in a classroom setting. HPLC Cloud works on desktop and mobile devices for ease of integration into a learning curriculum.
Laboratory
Connect existing chromatography equipment to the cloud for experiments execution, analysis and storage.
Small Business
HPLC CLoud allows compact chromatography setup for quality control. Does not require complex software and configurations, and has a steep learning curve.
Analysis of Industrial Products
Consumer
Carpets, children toys, lotions, kitchen utensils, food packaging, chewing gum, pet food, etc.
Pharmacy
Raw and active ingredients, intermediates, controlled release formulations (tablets and capsules), etc.
Industrial
Films, fibers, adhesives, coatings, tires, automotive parts, circuit boards, polymer resins and additives, plasticizers, lubricants, solvents, monomers, etc.
Medical
Polyesters, polyamides, polyurethanes, polyolefins, and silicone polymers used in medical packaging, tubing, and catheters. Lactic acid and glycolic acid polymers (PLLA and PLGA) used in resorbable medical implants, drug-eluting stents, nanoparticles, etc.